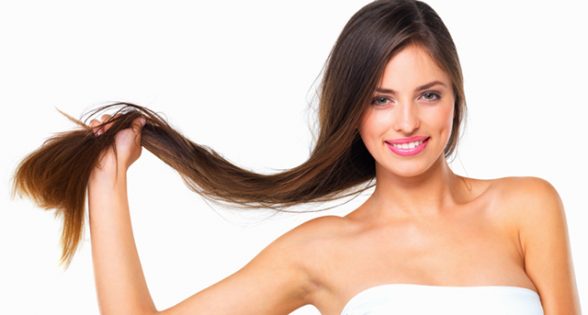 Hair under the magnifying glass. Ladies and Gentlemen, time for hair oiling!
Even the most beautiful and healthy hair can some day start falling out, lose lustre and the ends may begin to split. Many factors have influence on the condition of our strands. Improper care products, stress, illness, change of seasons, smoking, poor diet – all these factors affect the appearance and condition of hair.
Both people with weak, damaged and dry hair, as well as those whose hair is strong and in good condition, should start hair oiling. The treatment of hair oiling provides comprehensive care, protects and nourishes strands.
What will hair (both healthy as well as damaged) gain thanks to oiling?
– Natural oils are completely safe: do not cause allergies or irritate the scalp
– Hair oiling prevents hair loss
– Thanks to hair oiling, hair grows faster
– Oils protects against the adverse effects of external factors
– Hair oiling helps fight dandruff and other scalp diseases
– Oils protect hair from heat produced by dryers and curling wands
– Hair oiling strengthens hair follicles, which allows wisps to grow healthier and stronger
– Thanks to oils hair no longer break
– Oils moisturise hair
– They are valuable sources of vitamins, minerals and good fatty acids
– Take care of color-treated hair by strengthening and maintaining the colour
– Hair oiling protects hair ends from damage
– Natural oils tame unruly hair and facilitate styling
– Thanks to hair oiling, hair gains resilience and is smooth and silky
– Only natural oils have the ability to penetrate hair and nourishing it from the inside
– Hair oiling regulates the processes occurring on the scalp
– Oils prevent premature greying of hair
– Thanks to natural oils, we can emphasise individual wisps of hair after creating hairstyle.
– Hair oiling slows its ageing
At least once a week, it is worth performing a full hair oiling treatment, which consists of applying oil on both hair and scalp and washing off after a specified time. The longer you keep oil on hair, the better. During your daily hair care, oil can also be applied on dry hair – from the middle of its length or only on the ends.